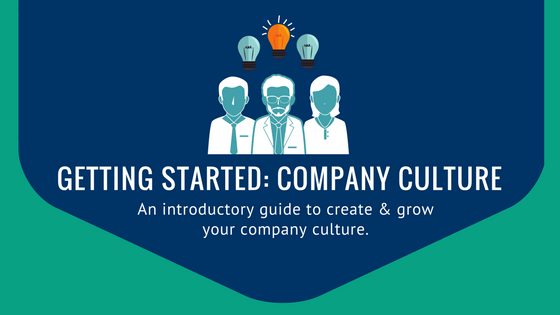 What is company culture?
Company culture is the personality of a company and the environment in which its employees work. It is the unifying element that holds everyone in an organization together. Unlike an established mission statement, culture encompasses the written and unwritten behavioral norms and expectations of those within the company.
Every company is different, which means the way that its culture is formed will be different and unique. That's why there are so many types of cultures present in today's workplaces. Regardless of what type of culture you strive to create at your company, it is imperative that it fits your mission, values and goals, and that you are able to clearly define it. Knowing exactly what your company stands for and the culture it wishes to create is crucial to its success.
Why is company culture important?
Recent studies have revealed that employees place a high-value company culture in their decision to stay with—or leave—a company. Moreover, it has been proven that employees who identify with and feel a sense of belonging to a company's culture are more productive, happier and want to work for the company for longer.
Retaining employees who are happy and productive is not only good for employee morale, but also for your bottom line. Turnover can be extremely expensive for employers when lost productivity and replacement costs are taken into account. According to the Society for Human Resource Management (SHRM), it costs, on average, six to nine months' salary to replace a salaried employee. This figure can be even higher for management and high-level executives. High turnover can also harm your company's culture and cause remaining workers to become disengaged and unproductive.
This infographic and the printable version available below serves as introductory steps to building your company culture. Curious about the company culture of the best team in benefits? Learn more about Austin and check out our career opportunities.